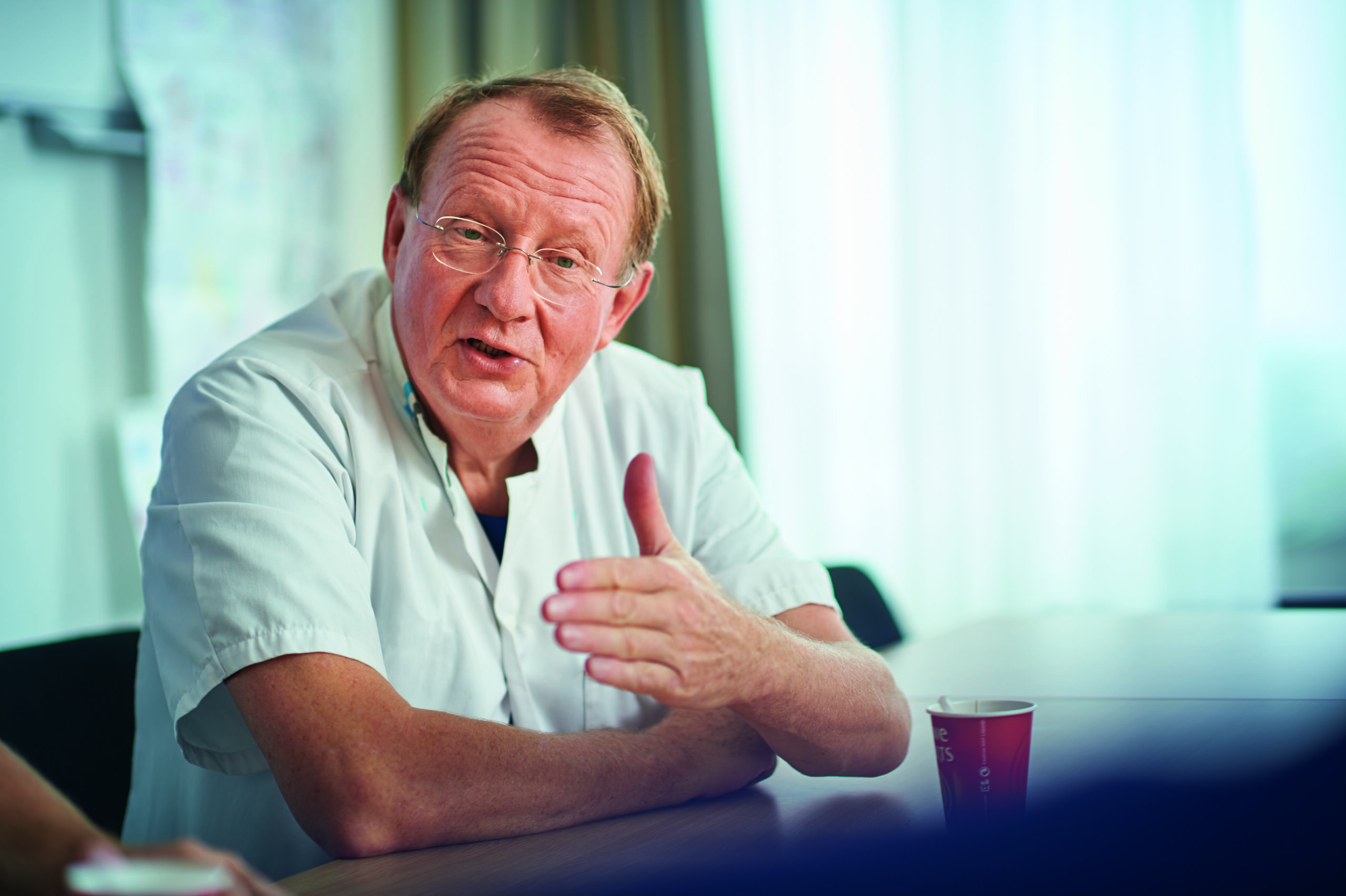 Erik Korsten
CMO
Department: Board
Email: erik.korsten@amazec-photonics.nl
Biography
Erik Korstenwas born in Ede, The Netherlands 29th of October 1953.
He studied medicine at the University of Groningen, The Netherlands. He was a student-assistant at the Laboratory of Physiology from 1972 until 1975 and graduated as a medical doctor in 1978. During his military service, he was trained as a psychiatrist and stationed in West Germany. During his training as an anaesthesiologist-intensivist in the St. Antonius Hospital in Utrecht, The Netherlands, he started his study for a Ph.D. degree on the measurement of intrathoracic fluid content during open-heart surgery. In November 1984 he received his Ph.D. degree in Medicine from the University of Leiden, The Netherlands. Since July 1983 until December 2018 he has been a staff-member of the Department of Anaesthesiology, Intensive Care and Pain Treatments in the Catharina Hospital, Eindhoven, The Netherlands
From 1989 until 1993 he was the chairman of the professional medical staff of this hospital (a large teaching hospital in the south of The Netherlands). He is also an Intensivist and was head of the Intensive Care during the period 1993 until 2001. During this period he was one of the initiators of a national intensive-care database (NICE). He was also involved in research projects on data storage and data mining of patient data, as well as the development of artificial intelligence (clinical decision support) in the intensive-care and image processing in echocardiography. In 2001 he was part of the Medicast-consortium and received a grant from the Dutch ministry of Economic Affairs.  In the same year, he was appointed professor at the Department of Electrical Engineering, Eindhoven University of Technology. In 2011, his work on Clinical Decision Support was honoured with the nomination of the Patient Safety-Care Price by the National Public Health Authorities. In 2013 he received a grant from the European Committee on remote monitoring.
In 2015 he was appointed part-time professor at the Zhejiang-University of Hangzhou, China, participating within the TUe-Zhejiang project Brainbridge, with PhD students from China in Eindhoven. Together with these Universities and PhD-students, Korsten developed the concepts of Tracebook and dynamic checklists.
Korsten holds several patents. In 2016, Philips contracted Korsten and his professional partner Dr Arthur Bouwman as consultants. This had to do with a major project in which the Catharina Hospital, the TUe and Philips Research joined forces (the so-called e/MTIC project, Eindhoven MedTech Innovation Center).
Contrast-echocardiography, Clinical Decision Support, Early Warning Systems, Dynamic Checklists and the detection and tracking of catheters and needles in ultrasound 3/4D images, as well as ultra-long lasting pain relief  using suspension-injections were his research topics. In 2020, together with Ton Backx, Arthur Bouwman and Pim Kat, he started as one of the four co-founders Amazec-Photonics, staying close to his initial scientific steps in Groningen: quantifying Cardio-Vascular System Parameters, but now with photonics.  
He is married and he and his wife Greet Braamer have four children and five grandchildren.
Publications
·       van Houte J, Mooi FJ, Montenij LJ, Meijs LPB, Suriani I, Conjaerts BCM, Houterman S, Bouwman AR. Correlation of Carotid Doppler Blood Flow With Invasive Cardiac Output Measurements in Cardiac Surgery Patients. J Cardiothorac Vasc Anesth. 2021 Oct 5
·       Gielgens RCW, Herold IHF, van Straten AHM, van Gelder BM, Bracke FA, Korsten HHM, Soliman Hamad MA, Bouwman RA. The Hemodynamic Effects of Different Pacing Modalities After Cardiopulmonary Bypass in Patients With Reduced Left Ventricular Function. J Cardiothorac Vasc Anesth. 2018 Feb;32(1):259-266.
·       Herold IH, Soliman Hamad MA, van Assen HC, Bouwman RA, Korsten HH, Mischi M. Pulmonary blood volume measured by contrast enhanced ultrasound: a comparison with transpulmonary thermodilution. Br J Anaesth. 2015 Jul;115(1):53-60.